So, you've found the right man. You found the perfect dress. Now for the finishing touch. The most important accessory you'll ever look for. Wedding veils are an unforgettable piece of your ensemble that will complete your look and leave a lasting impression on him forever.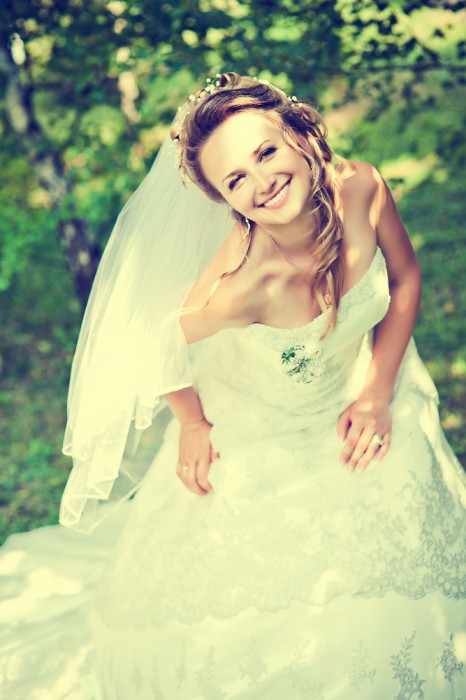 How many years do we dream of the that day, and wonder about that dress? Sometimes it was vintage, leaning toward old Hollywood glam. A wedding veil held in place, with crystal crusted hair clips, that make your hair shimmer with every move. A romantic fairy tale look, with a cathedral veil, artfully sprinkled with crystals and miles of lace. Head pieces with short veils, mantilla veils, two tier veils, french netting bird cage veils, fly away, elbow length, fingertip length, chapel length, cathedral length, and all of the veils have crystals! Who doesn't love a shimmering veil?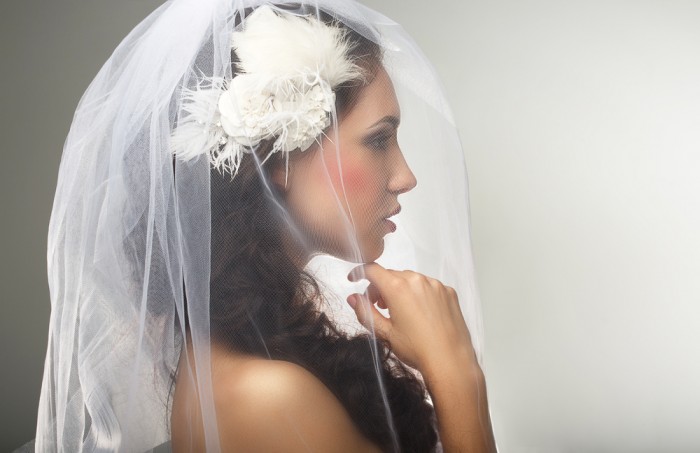 The choices are never ending, and trying on all those veils sure was fun. But then reality sets in, and it's time to get serious. So how long do you want your veil to be? How will you do your hair? Those are factors you need to start with. Do you want one, or two tier? And be sure it makes a statement from the front, and the back. Do you want a blusher to add a little drama? What kind of embellishments do you like? Ribbons, embroidery, pearls, sequins, rhinestones or crystals? Will you want to leave it on all night, or remove it after the ceremony? Would you like it to be made of tulle, lace or silk? And let's not rule out a tiara. How many occasions in you life can you get away with that?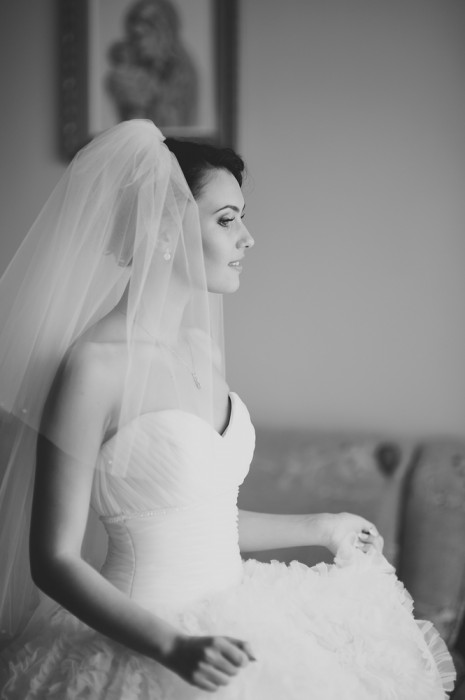 I guess the moral of this story is you have a lot of things to consider when choosing wedding veils. And don't get me started on the jewelry.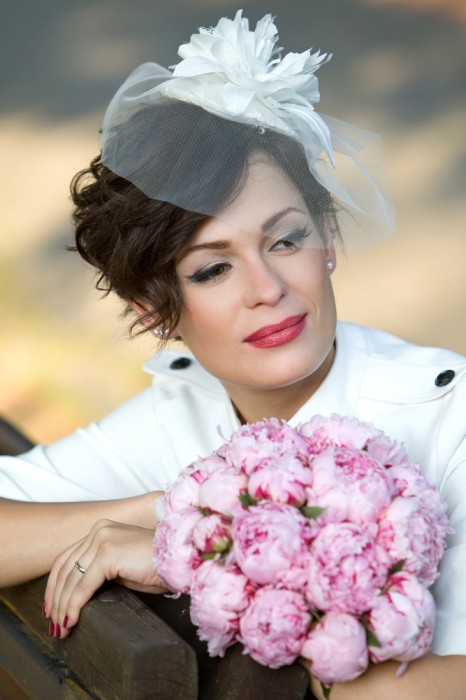 Signed model release filed with Shutterstock, Inc