Proper makeup application is all about beautifully enhancing the look of your face. When you apply makeup in a flattering manner, you can improve the appearance of your complexion, eyes and lips, just to begin. Makeup exists in many different forms. Some common types of makeup include foundation, powder, concealer, eyeliner, mascara, eyeshadow, blush, lipstick, lip stain and lipliner. Some varieties of makeup that are becoming increasingly popular are BB creams, CC creams and tinted moisturizers.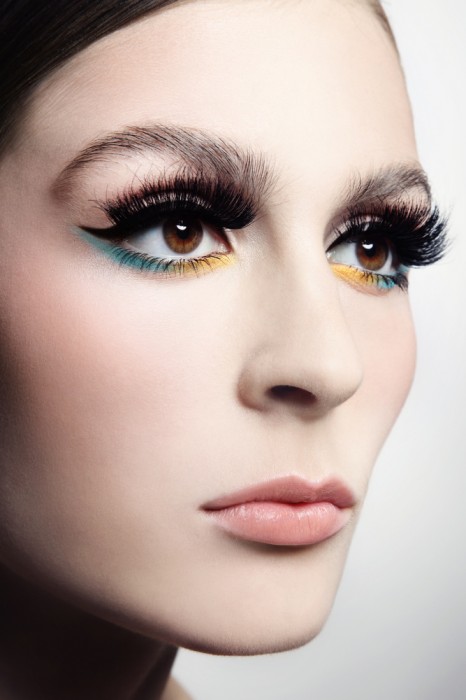 Makeup can accomplish many different things for individuals. Good foundations, powders, tinted moisturizers, BB creams and CC creams can help even out the complexion and conceal imperfections such as discoloration, scarring and acne, to be specific. Blush can give the cheeks a rosy and healthy glow. Mascara can elongate and thicken the appearance of the eyelashes, helping them look more lush. Eyeliner and eyeshadow can help the eyes "pop," making them look more dramatic and intense depending on how you put them on. The best thing about makeup is that in comes in many different styles. If you prefer a more subtle and everyday approach to your cosmetics, then you might opt for makeup that's more neutral in color. If you're more interested in a glamorous form of makeup that's geared toward parties and events, then you might opt for cosmetics that are more intense in color. Whether you're interested in red lipstick that's reminiscent of Hollywood stars of the past or you like muted beige lip colors, you have a lot of exciting options readily available to you.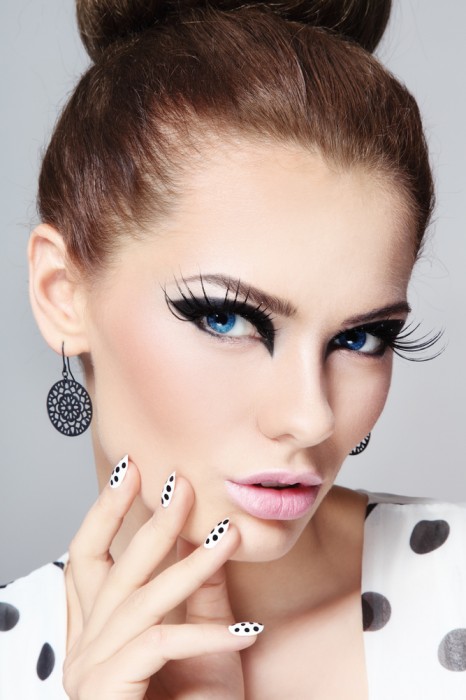 Makeup can be purchased in seemingly countless online and offline retailers. Many large makeup stores exist on the Internet. Many brick and mortar cosmetics chains have significant online presences, as well. Not only is it relatively easy to find places to purchase makeup, but it's also pretty easy to find makeup that's appropriate for all budgets. If you can't spend a lot of money on makeup, drugstores are a great option. If you have more cash to spare, on the other hand, department stores are a great place to shop. Enhancing your look beautifully doesn't have to cost you an arm and a leg.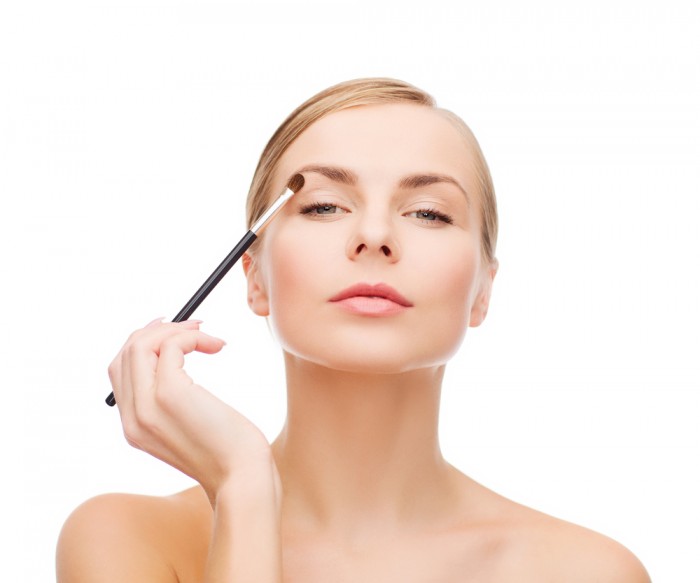 Signed model release filed with Shutterstock, Inc