Anyone can learn how to put makeup on. It isn't difficult, and it doesn't even have to be time-consuming.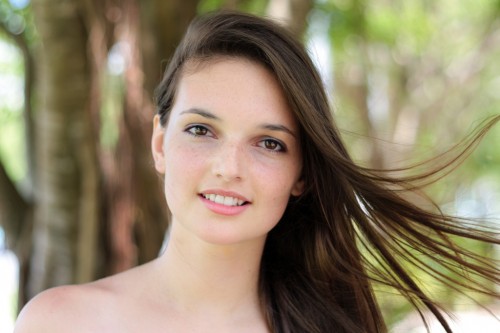 It's best to start with a clean, fresh canvas. Gentle cleansers that do not aggravate the skin, but rather exfoliate and eliminate dirts and oils are best. After cleansing, moisturizer should be applied. Dry, sensitive skin works best with thick creams or ointments that lock in moisture while oily, younger skin fairs best with water based lotions.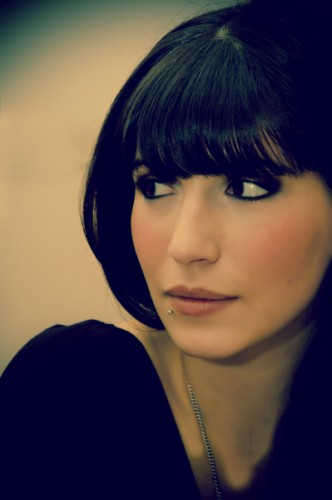 Flawless, blemish-free, even toned skin doesn't require foundation, a simple tinted moisturizer works just fine. Foundation is meant to even out the skin tone, not add color or camouflage blemishes. A lightweight, sheer foundation will prevent skin from looking moist or flat. Before applying foundation, apply a foundation primer with silica to fill in fine lines and wrinkles, allowing the foundation to blend in smoothly. Pour a bit of foundation on the back of the hand, dabbing it on the fingers and smoothing onto the face in a downward motion, working from the inside out. This will help eliminate harsh lines at the jaw and hairline. Using a damp make-up sponge around the nose and over any lines or wrinkles will smooth the foundation and help prevent caking. Apply a yellow-based concealer to any acne or skin redness. A tone that closely resembles the natural skin color should be gently blended under and at the inner corners of the eyes. Use a loose mineral powder applied with a stippling brush to set the concealer.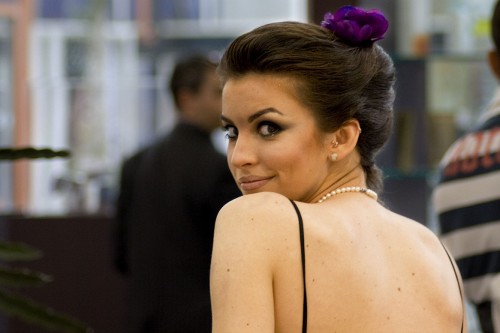 Add natural highlights to the contours of the face with bronzer or blush. Bronzer shouldn't be so dark as to distract from the natural color of the skin along the forehead, nose, and cheeks. Blush should blend in naturally to the apples of the cheeks.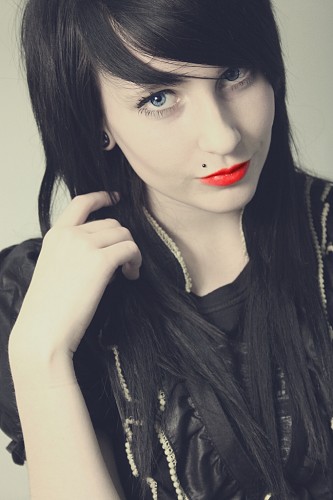 After the rest of the face is finished, it is time for the eyes. Starting with the lightest color, brush from the inner corners of the eyelid to just below the eyebrows. The middle hue should then cover the entire lid – from lash line to crease. With the darkest color, start at the outside corner of the eye, following the crease of the eye in an arch and along the lash line fading together as they meet. Blend the edges of the shadows together with soft, sweeping brush strokes. Eyeliner is about preference and experimentation and should be applied after eyeshadow. This allows for a cleaner line, or for a more smoky look, it can be blended into the eyeshadow. Mascara should be applied last to prevent dusting the lashes. Curl eyelashes with an eyelash curler, holding on each side for 15 seconds. Apply waterproof mascara, waiting for each coat to dry in between to prevent clumping. Light or thin eyebrows can be darkened with eyebrow powder or pencil that is close to the natural eyebrow color.
photo credit: Matthew Kenwrick via photopin cc
photo credit: mark sebastian via photopin cc
photo credit: Ana Filipa Machado via photopin cc
photo credit: spaceodissey via photopin cc
photo credit: www.pipjohnson.com via photopin cc