It's actually pretty easy to apply Barbie make up. While some people go to insane lengths to look just like the world's most famous doll, you don't have to be rich or an artist to recreate her look. Just follow these simple steps to give yourself a true Barbie makeover!
Step 1: Create Barbie's Dainty Nose and Lovely Lips
Barbie's nose is very petite. No matter what size your nose is, you can create the illusion of a dainty sniffer using a neutral toned eye shadow. Just sweep the eye shadow along the bridge of your nose with a fan brush to soften hard edges. To color your lips, apply a pink lipstick then accentuate with matching gloss.

Step 2: Paint on Your Big, Beautiful Barbie Eyes

Barbie's eyes are a prominent feature on her face. To create this look, add a light pink eye shadow over your eyelids. Next, apply white eyeliner to the water line of each eye. Black liquid eyeliner is best for the lash line and a bit of white shadow along the inner corner will finish the look. If you really want your Barbie make up to stand out, also put on a pair of fake lashes to create a fuller, more alluring eye.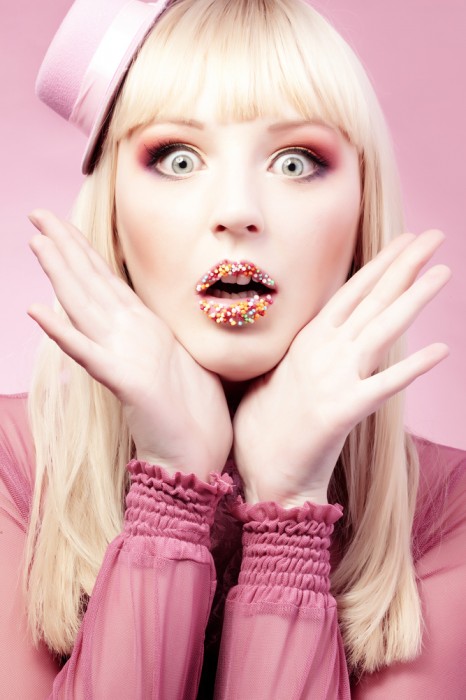 Step 3: Add the Finishing Touches to Your Barbie Face 

The final step is to add a dusting of blush over your cheeks. Pink, nude or peach tones are best for this step. You can also look for products that add a gentle shimmer for a more glamorous look. Now you're ready to put on your favorite Barbie outfit and go out with your Ken (or Ken equivalent)!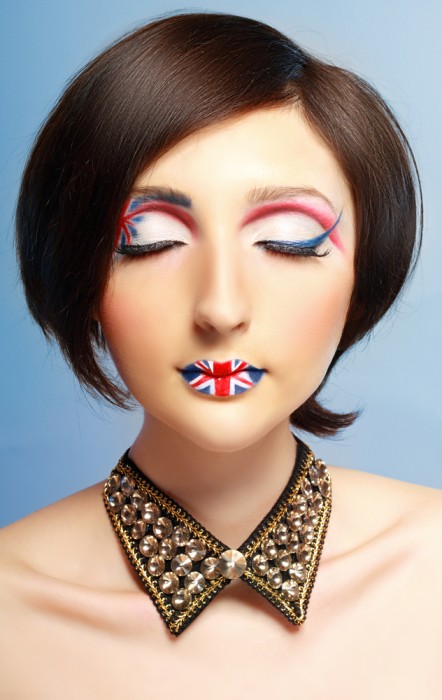 Signed model release filed with Shutterstock, Inc