Traditional wedding dresses in the past have been floor length, presumably due to the bride's fantasy of a "princess-worthy" wedding. Shorter hemlines are now making an appearance on bridal fashion runways. There are certainly valid reasons for this refreshing trend.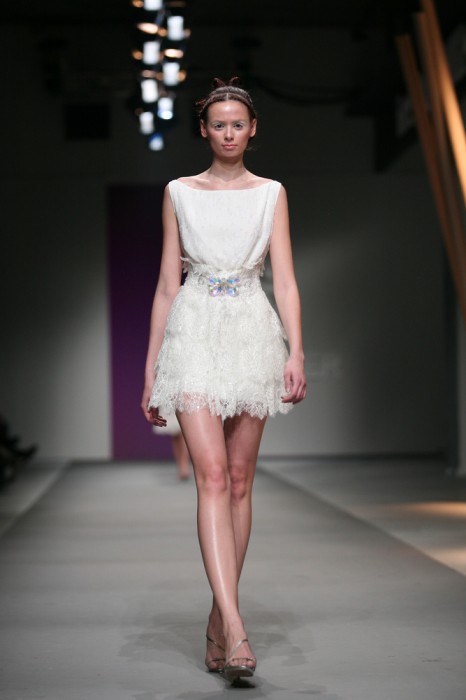 People with experience outfitting bridal parties can recall bridesmaids consisting of varied body types. Brides don't choose friends and relatives based upon an ideal line-up of perfect size sixes for her wedding photographs. A fuschia, strapless, form-fitting gown may look ridiculous on some figures. The same reasoning applies to the choice of bridal dresses.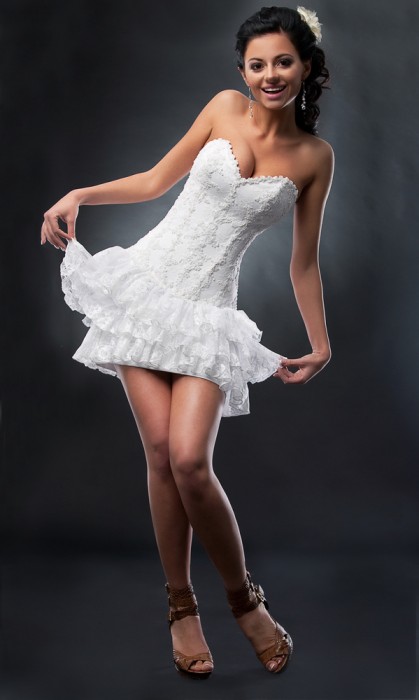 Women of petite stature may find their everyday clothing choices exclude long skirts or dresses regardless of fashion. Their choices must be modified to suit their body type, rather than simply being blind slaves to current trends. Short wedding dresses answer that issue beautifully. These gowns can be every bit as princess-like depending on fabric, trim, cut and beading intricacies.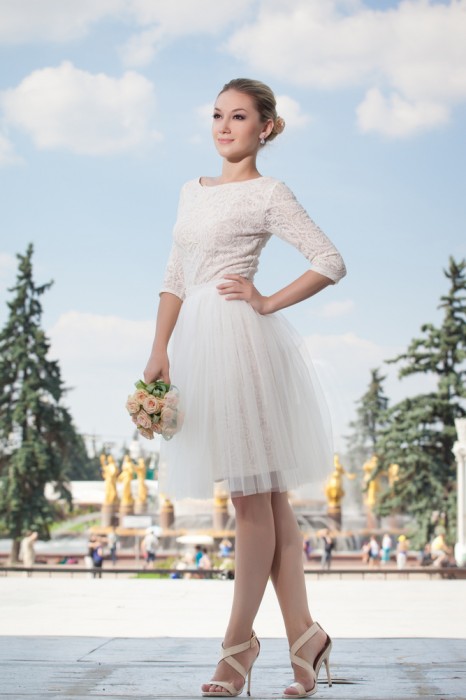 Beautiful plus-size brides may also eschew the long gown in favor of a short wedding dress. Depending on the cut and volume of fabric, long wedding gowns can make the plus-size bride appear frumpy or matronly. This is especially true with a young bride. A conservatively-cut short wedding dress may satisfy the essence of youth as well as complimenting feminine curves.
As we move through life, we begin to know and appreciate our bodies' assets and experience peace with minor flaws. When choosing work or casual fashions, women tend to downplay the slightly negative aspects of their form, while accentuating their body's more appealing features. Brides who know their legs are an outstanding feature would naturally wish to showcase this area. Short wedding dresses answer that desire. For example, it could be a "hide the arms, show off the legs" philosophy when shopping for a wedding dress.
Signed model release filed with Shutterstock, Inc