If you have always wanted to own a piece of jewelry featuring a rare and expensive gemstone, consider pink diamond rings as a potential investment. Your desire for a piece of jewelry this unique and special puts you in good company with such celebrities as singer Jennifer Lopez and Victoria "Spice Girl Posh" Adams. The largest pink diamond in the world is called Darya-I-Nur, with an amazing weight of 185 carats. And the Steinmetz Pink Diamond is considered one of the most perfectly pink in color, weighing in at almost 60 carats.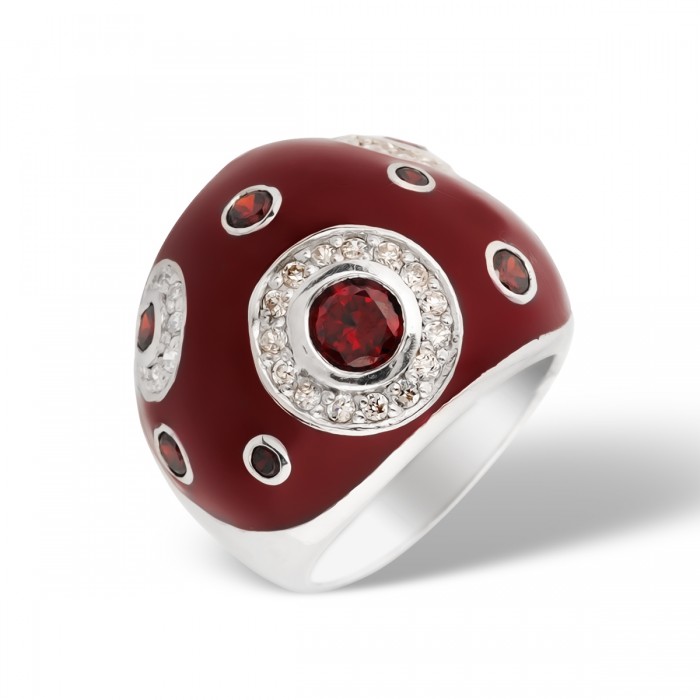 Rings can feature pink diamonds in a variety of cuts, ranging from the very popular princess to pear, oval marquise, emerald, cushion, asscher and the heart shaped, perfect for using in engagement rings. When you have found a pink diamond, you have discovered a gemstone that is much more rare, exquisite and costly than a white diamond. Only the best quality stones are used to make rings, enabling any woman who wears a pink diamond to easily become the center of attention. There are two kinds of pink diamonds used to fashion beautiful rings. One is a natural pink diamond that uses a stone that has been mined and polished with no alteration to its natural color. The other is an enhanced pink diamond involving a color treatment process that infuses the diamond with a gorgeous pink coloring. One of the reasons enhanced pink diamonds are becoming such a popular option to use in rings is that only a very small amount of natural pink diamonds are actually mined every year, making them an investment that is often beyond the reach of most people. A ring featuring an enhanced pink diamond can be just as beautiful and alluring as one featuring a natural pink diamond, but at a much more affordable cost for the buyer.
| | |
| --- | --- |
| Amazon | Amazon |
Anyone thinking about buying a ring featuring a pink diamond should expect to receive a certification with their purchase that indicates whether the gemstone used in the setting is a natural pink diamond or an enhanced pink diamond. This certification is required by the U.S. Federal Trade Commission. A ring featuring a pink diamond provides the perfect gift to serve as an engagement ring, anniversary ring, for a special occasion, or to commemorate some special milestone in the recipient's life. When properly cared for and professionally cleaned, a pink diamond will retain it remarkable color and clarity for years to come. Pink diamond rings make the perfect heirloom piece of jewelry that can be passed from one generation to the next, and give a message to the recipient that they are as special and rare as the pink diamond highlighted in the ring's design.
| | |
| --- | --- |
| Amazon | Amazon |
photo credit: VideoMagus via photopin cc
photo credit: Gnilenkov Aleksey via photopin cc