The fall makeup trends for 2014 have graced the recent runways shows, and it appears that vintage makeup trends are making a comeback. From flawless complexions to fluttery lashes, these makeup trends of 2014 are easy to achieve with these helpful tips.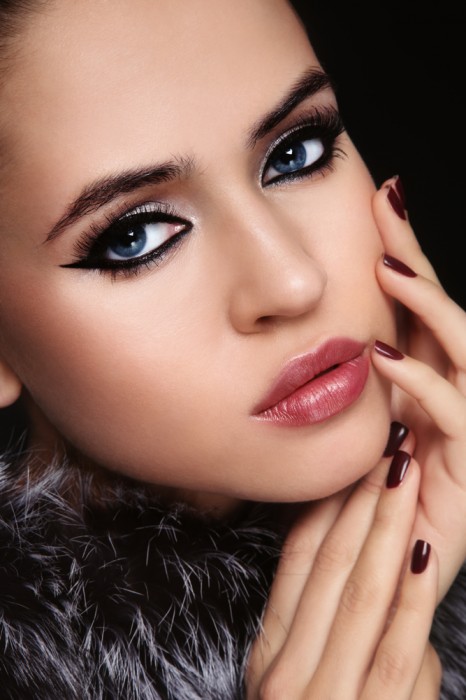 Large Lashes
Long, doll-like lashes are back in force. The easiest way to achieve this vintage makeup look is by wearing fake eyelashes. Choose a mascara that accentuates length and apply several coats to your lashes. Then try applying false eyelashes after that. You'll want to apply them as close to your lash line as possible to ensure that they don't look misplaced. If you aren't a fan of fake eyelashes – or can never seem to get them on correctly – try using a primer on your eyelashes before applying mascara. Mascara primers help lengthen and add volumes to lashes to create a fuller look. 

Statement Liner

Flicked eyeliner or cat eyes were a big part of the vintage makeup trends in the 1950's and 60's. Now, liquid liners make these looks much easier to achieve. To get started, apply your neutral eye shadow base. Next, draw short dashes of eyeliner as close to your lashes as possible to complete a straight line. You can start your line wherever you like. The outer corner of your bottom lid can be used as a guide to determine the wing for the cat eye. Draw the line as a continuation of your bottom lid's path. Connect the tip of your wing back to the eyeliner on your lid to create a hollow triangle. Fill in the triangle and voila, the perfect cat eyeliner!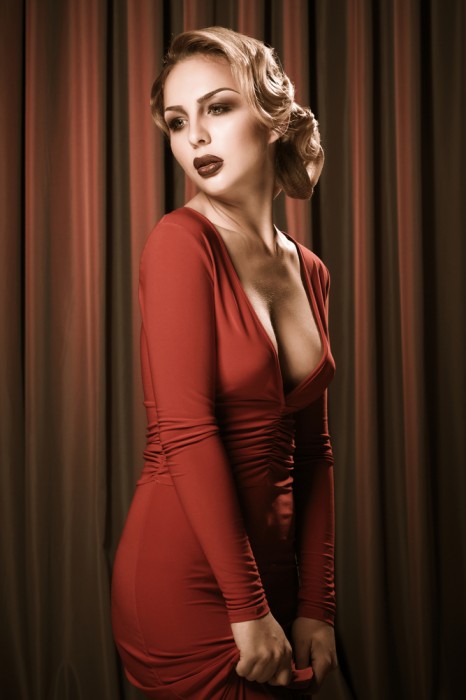 Natural Complexion

Everyone wants that fresh and natural, no-makeup look. Prepping your skin is as important as actual makeup application. Wash, exfoliate and moisturize to ensure that your skin is smooth for easy application. Use a tinted moisturizer to even out skin tone and concealer to cover any noticeable breakouts. If you have oily skin, use an oil-absorbing powder to prevent unwanted shiny-ness. Choose a warm cream blush in either peach or pink (these colors work well on most skin shades in varying degrees) to give your skin a natural flush. 

Full Brows

This look is not complete without full, arched eyebrows. Properly framing gorgeous eyes with well-shaped eyebrows will do wonders for your overall look. Sparse brows can be filled in with natural-looking pencil or powder. Getting your arches professionally shaped will help you achieve the perfect arches for your face. Also, try not to over pluck them as this would be counterproductive to maintaining full brows. 

Vintage makeup trends continue to make their way back into our hearts and makeup bags. Whether you're trying it out for the first time or are a devoted retro makeup junkie, one thing is for sure: great makeup trends never go out of style.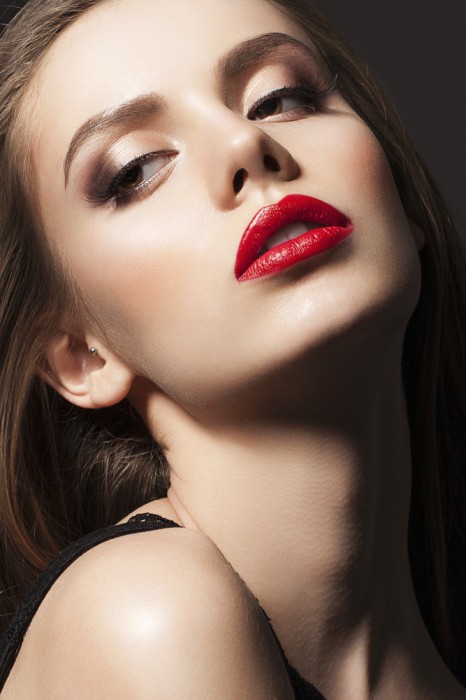 Signed model release filed with Shutterstock, Inc