If you are searching for a new look, there has never been a better time to experiment with the latest and greatest in the world of hair. Whether you want to be daring and go with a short cut, think it's time you spiced up your medium-length hair or want a new take on your long locks, turn to a stylist extraordinaire to make your hair fantasies become a reality. Be sure to pay close attention to those celebrity styles as well. Grab a picture and your stylist will be able to recreate magic for you.
Silver is In
You only need to look at the luxurious locks of Kelly Osbourne to see how attractive silver hair can be when it is complementing a young, beautiful face. Kelly even took it up a notch by adding a lavender tint that is simply to die for. As for the older set, Jamie Lee Curtis embraced her gray a long time ago and wears it with flair, adding a hip, pixie cut that really brings out the best in her features. Whether you choose to be dramatic and color your hair white or silver, or that is your natural color, spruce it up with tint, streaks and the right cut for an absolute stunning look. You can really make a statement with silver and it does not mean that age wins. Turn it around and make it work for you.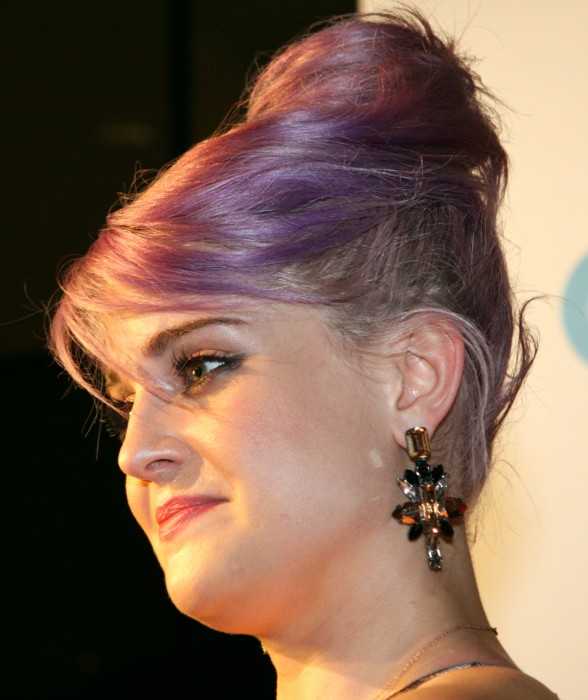 Shake it Up with Long Hair that Sets a New Trend
One of the best advantages of long hair is its versatility. You have plenty of options. You can go with the classic, long, loose and flowing look or you can pull it back into the low ponytail. If your hair is curly, you can always straighten it. On the flipside, going with mermaid waves that are tousled and allowed to run wild is a popular look this spring. A wave that frames the face creates a soft appearance that is irresistible, while finger curls around the face are always a hit. Make the most of what you have and do not be afraid to dabble with color.

Jazz Up that Short Hair
You have plenty of options with short hair as well. Whether you create spikes, a bob or a pixie cut, you can maximize your potential with the right cut. Anne Hathaway went platinum blonde with her pixie cut and swept her bangs to the side, setting the stage for more to follow. Katy Perry's bob was blue and angled around her face. Do not ever forget how much fun you can have when you let loose with curls. Play with color to make your hair pop!
photo credit: Eva Rinaldi Celebrity and Live Music Photographer via photopin cc
photo credit: Yuliya Libkina via photopin cc